Young Memorial Baptist Church has a long history in Concord. We continue in the spirit of those who have gone before us in sharing Jesus Christ, who is the hope of the nations. We believe the Bible is God's Word and hold to the verbal, plenary inspiration of the Scriptures. God's Word has changed our lives. We know it has the power to change your life also. You possibly walk by sight. Come learn to walk by faith instead.
Young Memorial Baptist Church is a debt-free church and is grateful to serve the Lord together without the burden of debt obligations. We live to minister His grace to others!
Pastoral Staff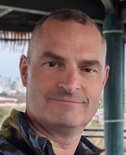 Travis Boovy is our pastor and has served YMBC since 2006. He is a graduate of UNC-Charlotte with a B.Sc. in Earth Sciences. He has a Master of Divinity with Biblical Languages from Southeastern Baptist Theological Seminary and a Master of Arts in Apologetics from Southern Evangelical Seminary. He is currently in his coursework for a Ph.D.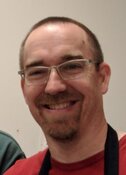 Brian Teague is our worship pastor and graduated from Gardner Webb University with his bachelor's degree. He then graduated from Southwestern Baptist Theological Seminary with a Master of Arts in Church Music. Brian has been at Young Memorial since 2001. His desire is to see Christ receive the honor He deserves through our worship in a variety of musical styles and opportunities.
God's grace be with you.
YMBC